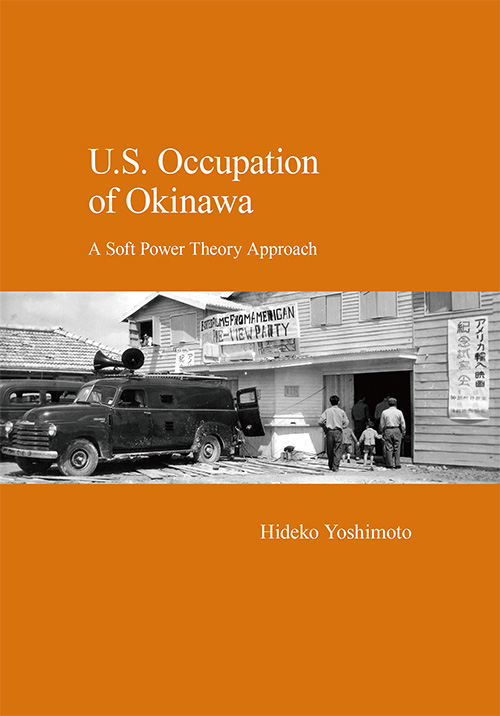 Throughout twenty-seven years of military occupation, U.S. public affairs activities aimed to persuade the local Okinawan public that the U.S. administration of Okinawa should be maintained.
The U.S. maintains military bases around the globe, while advocating democratic ideals, including freedom of the press. Yet, while declaring the occupation of Okinawa necessary for the defence of democracy, the U.S. military administration vigorously repressed freedoms of speech, assembly, the media and self-determination. This landmark study explores and uncovers the labyrinthine manipulations and mechanisms established to continue to defend the hard deployment of military forces through the soft power techniques of public relations.

Hideko Yoshimoto is Professor in the Faculty of International Studies at Yamaguchi Prefectural University. She has a Ph.D. in political science from Waseda University and M.S. in mass communications from San Jose State University, USA. This research, first published in Japanese, received the 43rd Iha Fuyu Okinawa Study Award.

List of Abbreviations
Introduction

Part I: Congressional Oversight in Foreign Lands

1 Congressional Oversight
2 Civil Affairs: From Military Government to Public Affairs
3 U.S. Occupation Policy Defined in JCS 1231
4 United States Civil Administration of the Ryukyu Islands, Wartime Directive Revived
5 Quest for Legitimacy: Army-Congressional Relations

Part II: U.S. Foreign Information Policy for Okinawa

6 U.S. Foreign Information Policy
7 Civil Information and Education Programs 1945-1957
8 Public Affairs Department, USCAR: 1957-1972
9 U.S.―Japan's Operation Friendship

Conclusion

Appendix
Notes
Bibliography
Name Index
Policy Index
Subject Index